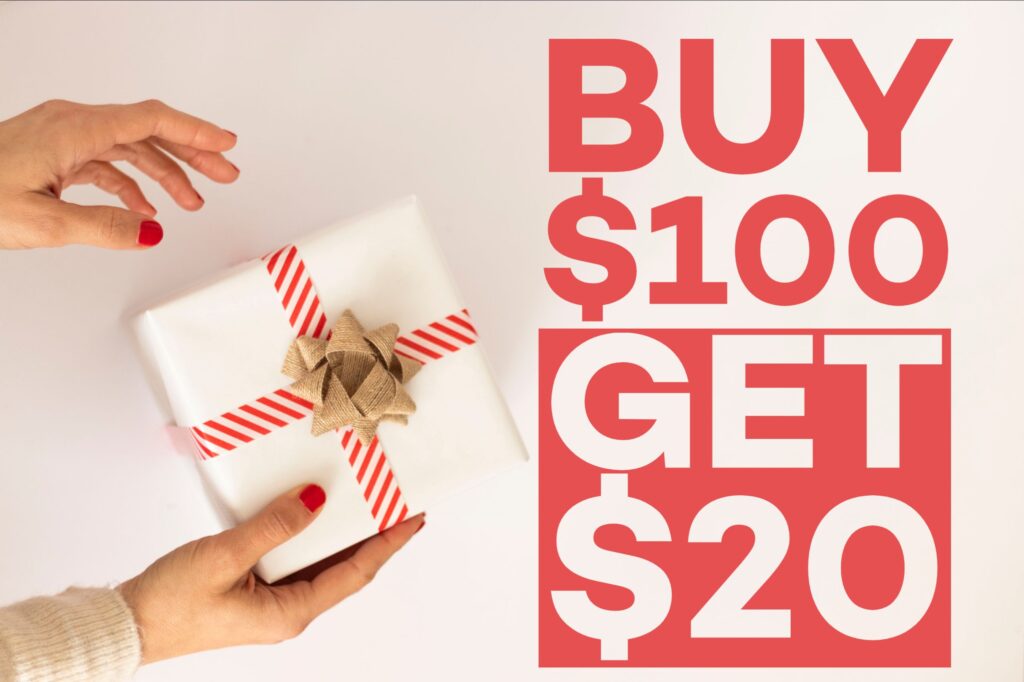 WHEN YOU PURCHASE A $100 GIFT CARD,
YOU'LL GET A $20 BONUS GIFT CARD!
gift the bonus gift card or keep it for yourself!
PROMO CODE: $20BONUS
Want a physical gift card? ORDER FOR EASY CURBSIDE PICKUP!
**OFFER VALID NOVEMBER 21 – DECEMBER 31, ONLY. BONUS VALUE GOES ON SEPARATE GIFT CARD. CANNOT BE COMBINED WITH ANY OTHER OFFER. GIFT CARDS WITH BONUS VALUE CANNOT BE USED TO BUY SERIES OR PACKAGES OR ADDITIONAL GIFT CARDS.